Storm 

Damage Recovery

& Repair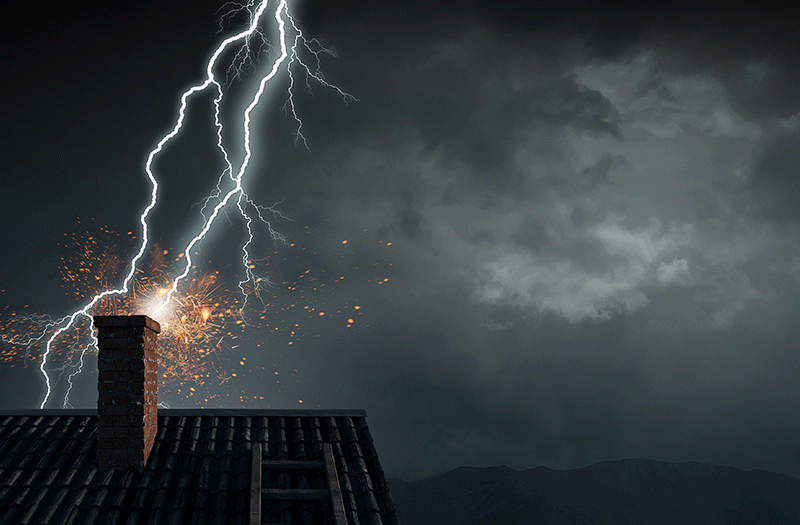 TopRidge Roofing wants to be your go-to residential roofing company in Olive Branch, Mississippi, Germantown, Bartlett, Collierville, Eads, Lakeland and East Memphis, Tennessee. We are committed to properly maintaining your roof, helping repair it, completing storm damage recovery and replacing it when the time comes.
When you need roof cleaning, roof repairs or a roof tear off and new installation, you can count on us to be there for you.
Types of 
Storm Damage Recovery 

Services Offered by TopRidge Roofing
Roofing Repair and Restoration
Your roof is one of the most important components of your home. It protects your home from pests, outdoor debris and leaking water, while also insulating the property and cutting down on energy consumption. If a roof is in need of repairs, it may not be able to function properly, which can leave you with leaks or increased energy usage. This is exactly why you need to take advantage of the professional residential roofing services at TopRidge Roofing and Restoration following a storm. We can inspect your roof, looking for signs of damage. If damage is noted, we can perform roofing repairs to fix your roof.
While roofing repair and restoration is one of the major services we offer, our service list does not end there. We also provide storm damage repairs for other areas of your home connected to the roof. This way, instead of reaching out to a half dozen different contractors, we handle everything in-house, which saves you both time and money. We can also help with insurance claims assistance and/or financing options for roof repair or replacement.
Sheetrock Repair
Sheetrock is a brand of drywall that can be used both inside and outside of a home. It is easy to install and extremely durable, yet during a storm, it may suffer varying amounts of damage. Debris flying around in heavy winds and hail can impact sheetrock, leaving behind dents and gouges. Heavy rains and flooding can also damage sheetrock. At TopRidge Roofing and Restoration, our crew can inspect sheetrock and perform sheetrock repair, restoring your sheetrock back to its original appearance.
Interior and Exterior Painting
Chances are, if you need siding repair, gutter repair, or sheetrock repair, you'll also need painting done. At TopRidge Roofing and Restoration, we offer interior and exterior painting services following storm damage. This helps to ensure that repairs do not stand out like a sore thumb due to color mismatches, and also helps to get your home back to its pre-storm appearance.
Roof Cleaning Services
Following a storm, items may be on your roof that should not be there. This includes debris, such as sticks, leaves and limbs. Removing debris from your roof can be dangerous. Let us at TopRidge Roofing and Restoration provide you with roof cleaning services, including removing debris following a storm and deep cleaning your roof.
Deep roof cleaning involves removing acidic bird droppings and mildew or algae, all of which can be damaging to your roof.
Siding Repair
Siding is incredibly resilient and can put up with a good amount of abuse. However, strong wind gusts or debris flying around in a storm can crack, split or even blow entire siding panels off of your home. TopRidge Roofing and Restoration is here to help with siding repair, or siding replacement as needed. In addition to repairing the damage, we will ensure the new siding perfectly matches your existing siding, making your home look just like it did prior to the storm.
Gutter Repair
Gutters are essential for your roof and your foundation. The gutter carries rain off of the roof and discards the water away from the foundation of your home. While gutters are extremely important, they are relatively vulnerable to damage. Strong wind gusts can rip your gutters away from the home, snow and debris can cause bowing or separation in your gutters and flying debris can leave your gutters bent or dented. Gutter repair is needed quickly after gutter damage has been sustained.
Without a functioning gutter system, flooding, foundation problems and roof deterioration can all occur. This can all be avoided by calling in TopRidge Roofing and Restoration for gutter repair and storm damage recovery.
Why choose us for 
Storm Damage Recovery
When you need storm damage recovery and repair in the greater Olive Branch, Mississippi or Bartlett, Collierville, Eads, East Memphis, Germantown and Lakeland, Tennessee areas, TopRidge Roofing & Restoration is here to help. We offer a wide array of services to ensure we can get your home back to pre-storm condition, including roofing repair and restoration, roof cleaning services, siding repair, sheetrock repair, gutter repair and interior and exterior painting services.
We also are able to provide you with a fast and free estimate, offer insurance claims assistance and offer financing options for roof repair or replacement. Reach out to our friendly and knowledgeable staff to start the process of repairing your home after a major storm.