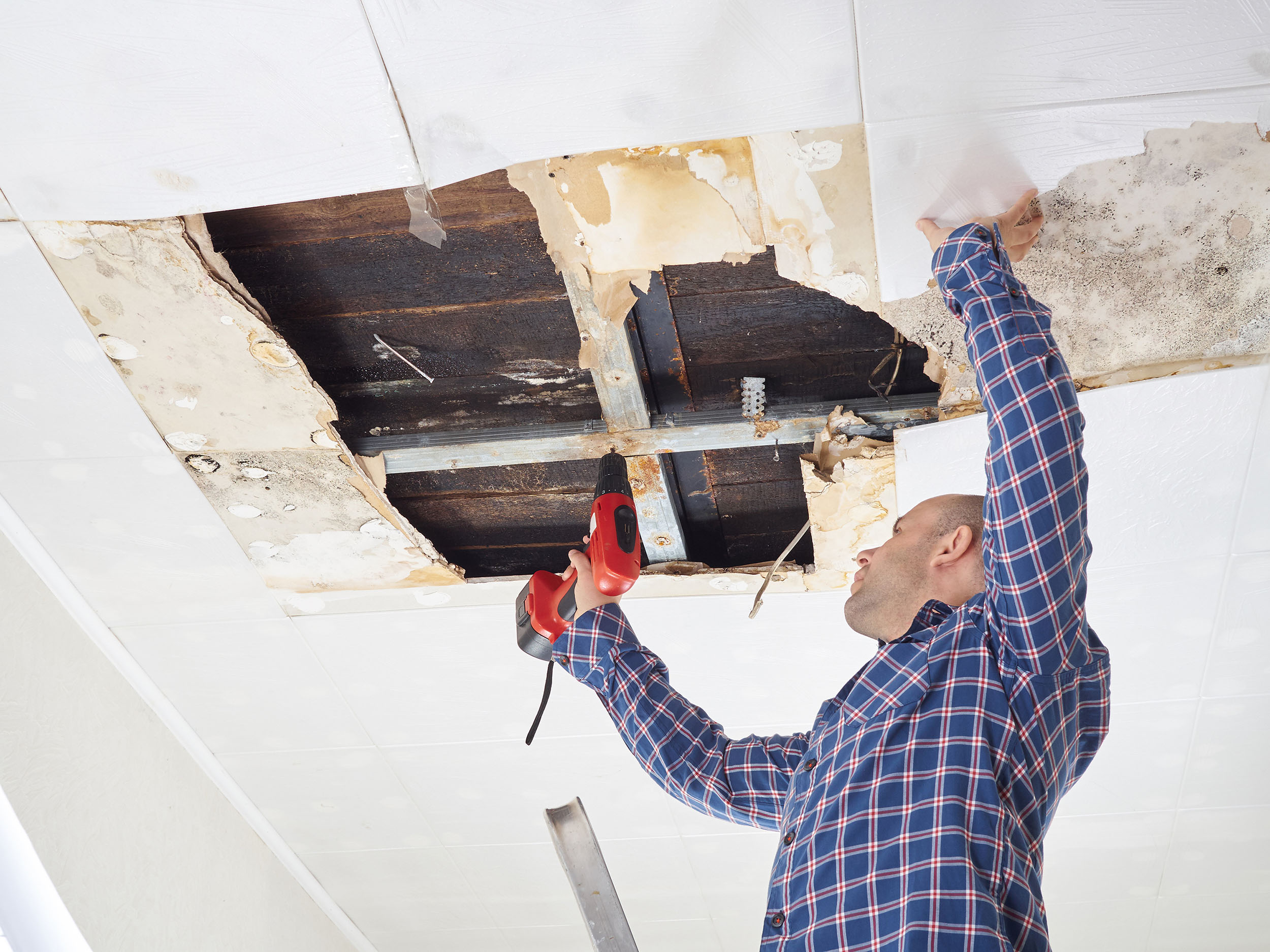 There is often confusion when it comes to Sheetrock. Some refer to it as drywall while others may wonder if there is a difference at all. To the untrained eye, it does look similar to that of drywall. Sheetrock itself is a brand drywall but it consists of a few different materials than your standard drywall. Additionally, Sheetrock can be weatherproofed and used for exterior ceilings. It is an affordable building material and, while it is durable, it is not designed to withstand direct impacts from falling branches or heavy hail. Due to this, in the event of a storm, your exterior sheetrock may suffer damage. Should you need roof work done on your home, our team at TopRidge Roofing can also carry out the repairs needed for your sheetrock as well. When it comes to damaged Sheetrock, it is important to turn to a professional for assistance. Exterior Sheetrock when damaged can collect moisture, so if you attempt to repair the damaged Sheetrock yourself you may end up creating a brand new problem. So if you sustain any kind of exterior Sheetrock damage that needs repairing or to be replaced, contact us at TopRidge Roofing today!
Avoid Mold Development
If damage to sheetrock is minor, you may consider leaving it as is. After all, this is an expenditure you may not want to deal with. However, moisture can cling to Sheetrock. In the event of damage, moisture may develop within the broken off area.  That is why it is important to not only bring in a professional to repair the damaged area, but you need to take care of it sooner rather than later. This way, you'll avoid water damage and have your property restored back to its pre-damaged condition. While repairing your roof, we'll also take care of the sheetrock.
How Sheetrock Is Damaged
Sheetrock is similar to traditional drywall in many ways. While a quality building material, it doesn't take a lot of strength to accidentally damage it. In the event of a storm, Sheetrock can sustain damage in a variety of ways. Debris from heavy winds is one of the most common, as any forceful impact against Sheetrock will likely result in damage. However, even a minor hail storm can result in
knicks
and pock marks in the Sheetrock. However the damage occurs, it is important to have it taken care of while your roof is repaired.